Woolfest Cockermouth, Cumbria, UK June 27 and 28.
Woolfest celebrates the best of wool and wool crafts so well that in 2012 it was named the Event of the Year by Cumbria Tourism. Over 6000 visitors to this year's event were wowed by the demonstrations, fleece sales, livestock display and, of course, the supplier stands.
Kate, with David and Kathy from Herrings, enjoyed meeting old and new friends on the Ashford stand and supporting the other Ashford dealers P&M Wool Craft, The Threshing Barn, Scottish Fibres, Don Porritt, Lakeside Crafts and Wingham Wool Work.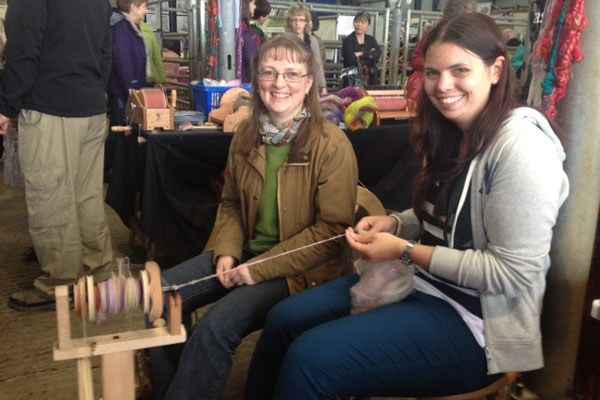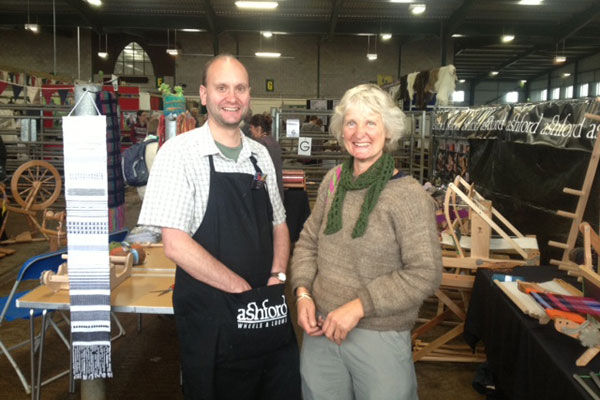 Left Dorothy Lumb editor Yarn Maker magazine and David with textile artist and Ashford dealer Fiona Nisbet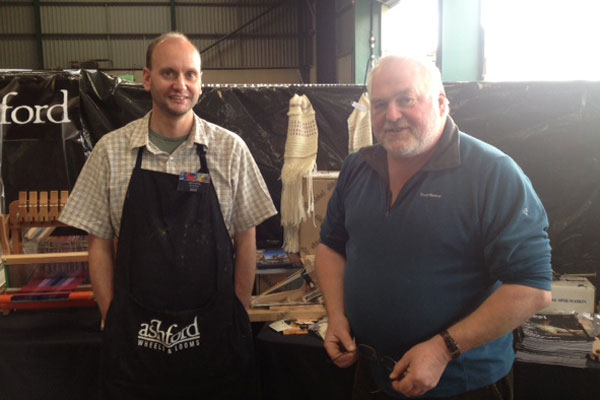 David with Alan Gough of Wingham Wool Work