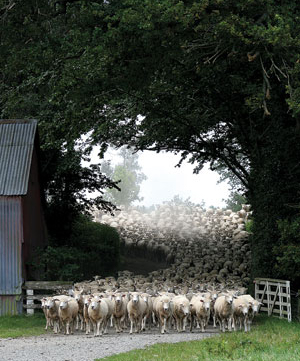 The Ashford Wool Story
Ashford wool sliver is 100% grown and processed in New Zealand. Because we want to provide our customers with the best quality product we now manage the whole process from the fibre selection to processing – from farm to fibre artist.
We buy directly from specialty sheep breeders or through a wool buyer to source the right quality fibre. From sheep farms in the South Island of New Zealand we only accept wool from ethically-produced, grass-fed sheep, free from mulesing. We select only wool with good length (free from breaks), high bulk, brightness, very low vegetable matter and within the correct micron range. New Zealand has a temperate climate so the sheep spend all year in the grassy pastures resulting in wool that is free of dust, dirt and thistles.
---
Saving the mill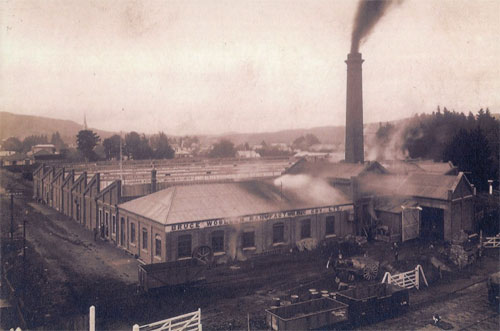 In December 2011 Elizabeth and Richard Ashford bought into part of the 117 year old Milton Woollen Mill, in Otago, New Zealand. Previously known as Qualityarns the mill is responsible for transforming our wool into sliver for spinners, weavers and felters worldwide. When the mill went into liquidation, joining a long list of mills around New Zealand to close, with it went a critical part of our heritage, raising uncertainties about the future supply and quality of the sliver.
We looked at alternative processors, but few options were available, leaving us facing the real possibility of being forced to send wool offshore to be washed, carded, and dyed. We were also concerned about preserving the invaluable knowledge and skills of the mill's employees.
But taking it offshore simply wasn't an option for us. There was no guarantee we could maintain our goal of providing the best equipment and fibre to make the whole craft experience more enjoyable.
So we purchased dye vats, industrial carders, combs, gills and a baller and leased 12,000 square feet of the mill. We employed four very skilled and qualified staff from Qualityarns who have over a hundred years of combined experience in wool processing. Our men are passionate about what they do. They understand the needs of our customers and are committed to producing a top quality product. Already they are part of the Ashford family and are keen to promote wool and develop new lines.
The wool is washed (scoured) using a standard aqueous treatment at 60-70 degrees with an eco-friendly detergent that is biodegradable and breaks down quickly in water. It is then dried and ready for dyeing using Oeko-Tex 100 compliant dyes. The fibre is then carded, gilled and combed to remove any short pieces and to align the fibres. An auto-leveller ensures the sliver is a standard thickness or kilotex (grams per metre) before it is converted into 1kg (2.2lbs) balls.
Ashford sliver is then ready to spin, weave or felt without waste or further preparation. It is available in 100gm, 500gm and 1kg (3½ozs, 17½ozs and 2¼lbs) bags.
Choose from our range of Corriedale, Merino and wool/silk, wool/alpaca, wool/linen blends in confidence, knowing the wool is 100% NZ grown and processed by a team that understands the requirements of the fibre artist.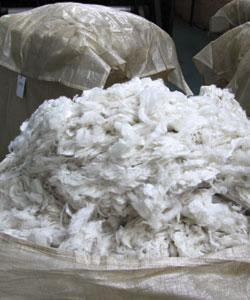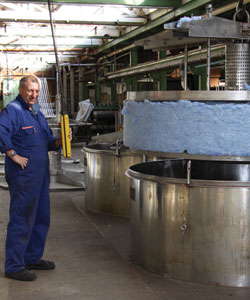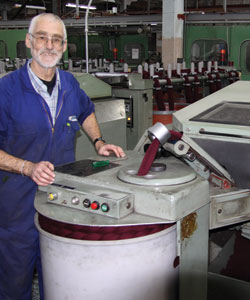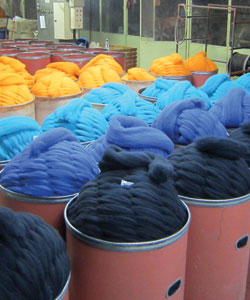 Take the Milton Mill Tour - See the video how our fibre is processed.